I wanted to thank you for such a pleasant experience. Our team was looking for just the right exchange gift for our upcoming national tournament. Wildpins to the rescue. The staff treated me like family, answered all my questions timely and what their expert designers came up with from a picture is unbelievable. I finalized our order and in no time the pins are at my door. Thank you for everything. You've exceeded my expectations. Marc M.
We have designed and purchased trading pins through Wildpins for the past 3 years. We have been extremely delighted with the quality of the products and the service we have received! We look forward to continuing our relationship with Wildpins in the future. Lisa Stoner
Wildpins did a fantastic job on helping us create a pin that was big success on the trading scene. Everyone wanted a Reds pin. The cost was affordable and the service great. I recommend them to everyone! Sue Peterson
Thanks for your help in designing a special pin for our state FFA convention. I still see students wearing the pins months after the event. Dexter Knight
The California FFA has made many requests from Wildpins. From pins to rings. Each time we have been extremely happy with the quality of work, timeliness of the orders, and the price. I have, and will continue to refer individuals to Wildpins. Charles Parker
KY HOSA has used Wildpins for our state pins for the past several years. We have also purchased items for gifts and promotional materials for KY HOSA. We have always been pleased with the service we have received. Deborah Gray
Thanks for the prompt and courteous service you have provided our organization over the years. Your consistency of quality is very much appreciated. Jim Martin
Thank you very much for the high quality affordable pins that you have produced for us. I have had several orders for multiple teams over the last couple of years and all of them have been a huge success out there on the softball trading market. The girls have pretty much always run out of pins before the season was over because they were so successful. Thanks again and I look forward to doing business with you again in the future.
If you are looking for a 'pin' company that produces a high quality product and 'quick' turnaround time, then Wildpins is the business you want to utilize. We have always been 100% satisfied with our pin orders. ~~Connie Lindell, Kansas FBLA State Chairman
I just wanted to drop you a note to let you know that we received our pins on Tuesday and we absolutely love them. From the first email to the last our experience with Wildpins was second to none. You and your staff were extremely polite and prompt in responding to our request and your suggestion about adding the glitter actually makes the pin pop. We are heading to Cooperstown at the end of the month and I just hope we have enough because I know all of the other teams are going to want one of our pins. Thanks for all of your help. We will definitely contact Wildpins for our future pin needs.

Thanks again, David Vatter Dulins Dodgers 12's Memphis, TN
We have worked with Wildpins for three years. The quality is great and the pins have added a distinctive signature to our State Conventions. If you are looking for something special, you have come to the right place. Angela Collins
We have received the pins and immediately left Albuquerque for Austin and San Antonio. We are very pleased, actually extremely pleased with the pins. They look very classy and are of excellent quality. We are in a convention center with some 60,000 - 75,000 people passing through and our pins have become one of the most sought after items. Thanks again for your great assistance with our design and the pricing and quality. We are very satisfied customers! Phil Robertson, Texico Conference Seventh Day Adventists
Just received our pins in the mail today, just wanted to take the extra minute and thank you again for your work effort and being so quick and eager to help us with the tight deadline we had. They look AWESOME and all of the "Lady Crush" girls and parents absolutely love them. They will definitely help us stand out at our 2 World Series tournaments coming up we again greatly appreciate your help and work! C. Crowe, Lady Crush Fastpitch
Can't say enough about Wildpins! One phone call, put all my worries and fears to rest! They helped me every step of the way from design to production, and were always ahead of schedule! Their customer service & design team are the best! I was so impressed with our pins that I asked for cards to hand out at Cooperstown. If you need pins, look no further. They won't disappoint! Highly Recommend! Thanks again!
Susie B. Great White Sharks, Dennis, MA
I recently sent a request to Justin Thurman at Wildpins for fast pitch team pins. Our team was participating in a national event and the tournament was only 3 weeks away. Justin gave me specific information in regard to my options and what would be required to meet my deadline. His communication through the entire process was outstanding. The pins were manufactured ahead of schedule and were delivered exactly how Justin had communicated. The pins were a huge hit at the tournament. We will continue to use Wildpins for all of our team's needs. Holly G., Coeur d'Alene Crush
I have been ordering Pins from WildPins for my girls travel ball teams since 2005. I am continually impressed with the quality, price and turnaround time that each order has been given. I will not go anywhere else. Darryn M. Vinson President BattersChoice.com
My organization has been a customer of Wild Pins for 3 years and they have never disappointed our organization. They can turn your plain pin into a world class trading pin. I'm thankful for their reasonable prices, promptness and most of all their kindness. Mississippi TSA
Our boys had a great time trading pins!! We even had some kids specifically requesting our Dirtbag pin!! Thank you for your service and making a pin our kids were proud of!!! ~Jaime Horton (Dirtbag mom)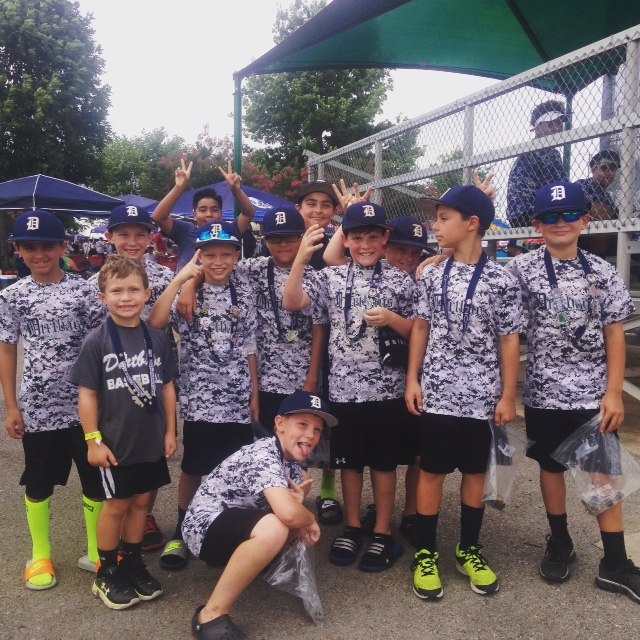 Dear Justin,
Just a note to thank you and the folks at Wildpins for the custom pins for the 1965 Bakersfield College European Tour Choir.
When I was shopping for pins I was looking for a company to make 'heirloom' quality keepsakes celebrating the 50th Anniversary of our World Championship. I may have mentioned that although less publicized our victory was equivalent to an Olympic Gold Medal, the Super Bowl and the World Cup in soccer. No garden variety win.
You and Wildpins have knocked it out of the park with these pins. The quality, finish and attention to detail far exceeded my expectations. They are a great facsimile of the original 25-inch bronze trophy (below) won at the Llangollen International Musical Eisteddfod in North Wales in 1965, and later celebrated in the White House Rose Garden by none other than President Lyndon Johnson.
When these pins are presented to the remaining living members of the choir I am sure they will be worn proudly and become a treasured keepsake for the rest of their lives. For the families of those choir members who have passed on, this will be a reminder of the wonderful achievements of their family member over fifty-years ago and become an heirloom.
Thank you again for honoring us with such an outstanding and visible tribute.
When I contacted them to order a batch of coins, I was greeted with kindness. Even though my order was the smallest production run they could do, I was still treated with care and what I consider the proper attention my order deserved. They provided a digital mock-up of my coin to scale prior to my final approval which was very helpful to visualize the size I was looking for. Delivery was prompt and packaged with care. I plan to use them again for a reorder. Brett G.
I had never had pins made before and sent an inquiry to Justin at Wildpins. He called me right away, answered all my questions and helped design a really fabulous pin to be delivered in time for Destination Imagination Global Finals. The pin traded really well, the teams have a very special keepsake of their year and Justin made it very, very easy to do. We will be back next year!

Carrie CO Destination Imagination